Books, Cards and Stationery
Books, Cards, calendars, notelets, stationery, correspondence cards, business cards.

Book News for 2015
Claire has a book out, its called "An Exdmoor Artist" and is available on Amazon. To take a look click here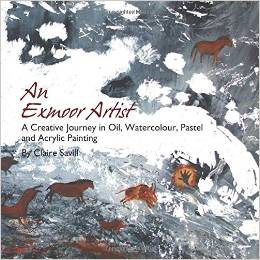 It shows some of the work I have done over the last 15 - 20 years or so - and its a way to say thankyou to Exmoor and its people.

Calendars, Greetings cards and Christmas cards supplied, cellophane wrapped and labelled if required.



We can use your own artwork or photo, your favourite font, cards printed on both sides or inside blank.

Images which have been used for cards:




























Click to Print This Page