News for 2014
Claires will be showing again with Duvlerton Art Group at the Heritage Centre inthe spring.
News for 2013
Here we go again - Claires 5th show called Claire Savill, an artist at work.
Claire has booked the Guildhall Heritage Centre exhibition hall from Monday 25th March 2013 to Saturday April 6th 2013 at the Guildhall Centre, Dulverton (above the library).. STOP PRESS. (Its opening a week earlier than originally advertised)
11am-3.30pm Sunday, 10am to 4pm Monday to Friday closing at 2.00 Saturday.
New work being shown, in oil, acrylic, watercolour and sculpture. Some good old fashoned landscapes and portraits and some new work which is contemporary with a twist. Claire will be working at the show so do pop in and take a look.
Some work by John Robins and Mary Jones will be included.
To view the catalogue please click here.

Art Gallery...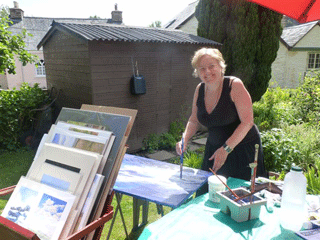 Claire painting at Dulverton Fete 2010.


Watercolour, oil and acrylic mediums worked with.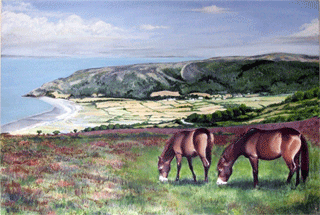 Oil 3' x 2' (91cm x 61cm) Box Canvas, £195.00 plus delivery.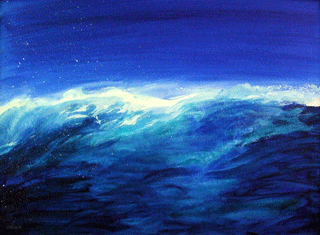 St. Ives. Acrylic 70cmx50cm, Mounted in contemporary frame £125.00 plus delivery. I love this piece.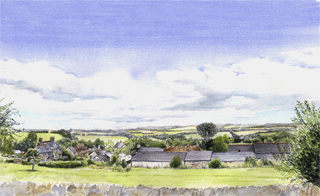 Brompton Regis looking over to Haddon Hill, Watercolour, 594x420mm















































visual lightbox full by VisualLightBox.com v5.9m



Saatchi Gallery
Saatchi Gallery - My work can be seen at
http://www.saatchi-gallery.co.uk/yourgallery/artist/details.php?id=4066